How our simple, 5-step remote buying process works
Buy a car without setting foot in our dealership
Inventory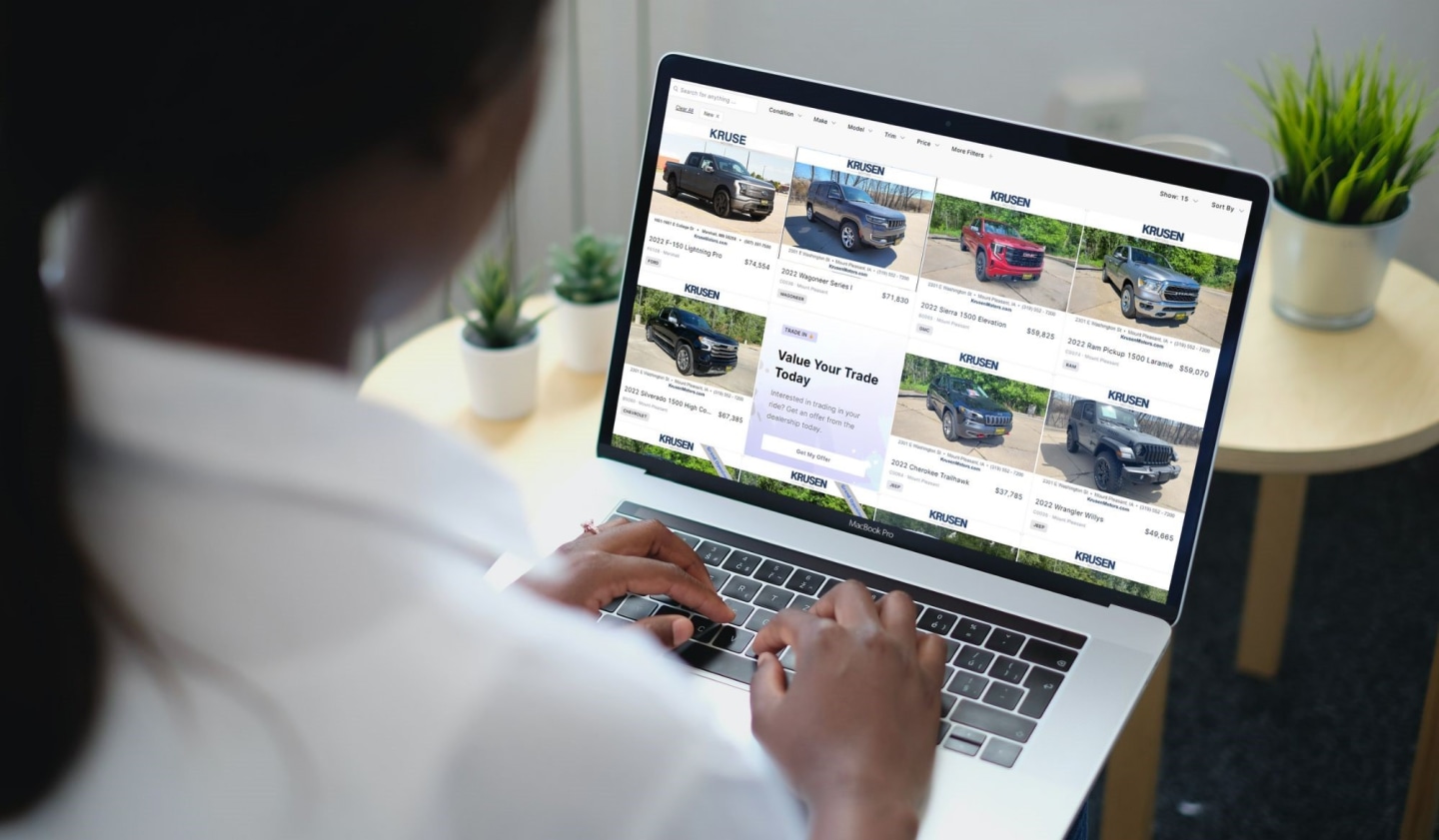 We Bring the Dealership to You!
Yes, you read that right. Now car buying can be done right from the comfort of your home! Krusen2U has integrated our standard processes to meet the needs of ALL our customers. Give us a call and one of our customer experience managers would be happy to provide additional details on the process. Before you know it, your new vehicle will be at your doorstep. Simply sign the final paperwork and the keys will be in your hand - feel free to do a happy dance if you'd like. If you have a trade, we can take care of that as well, all on your schedule, wherever you are.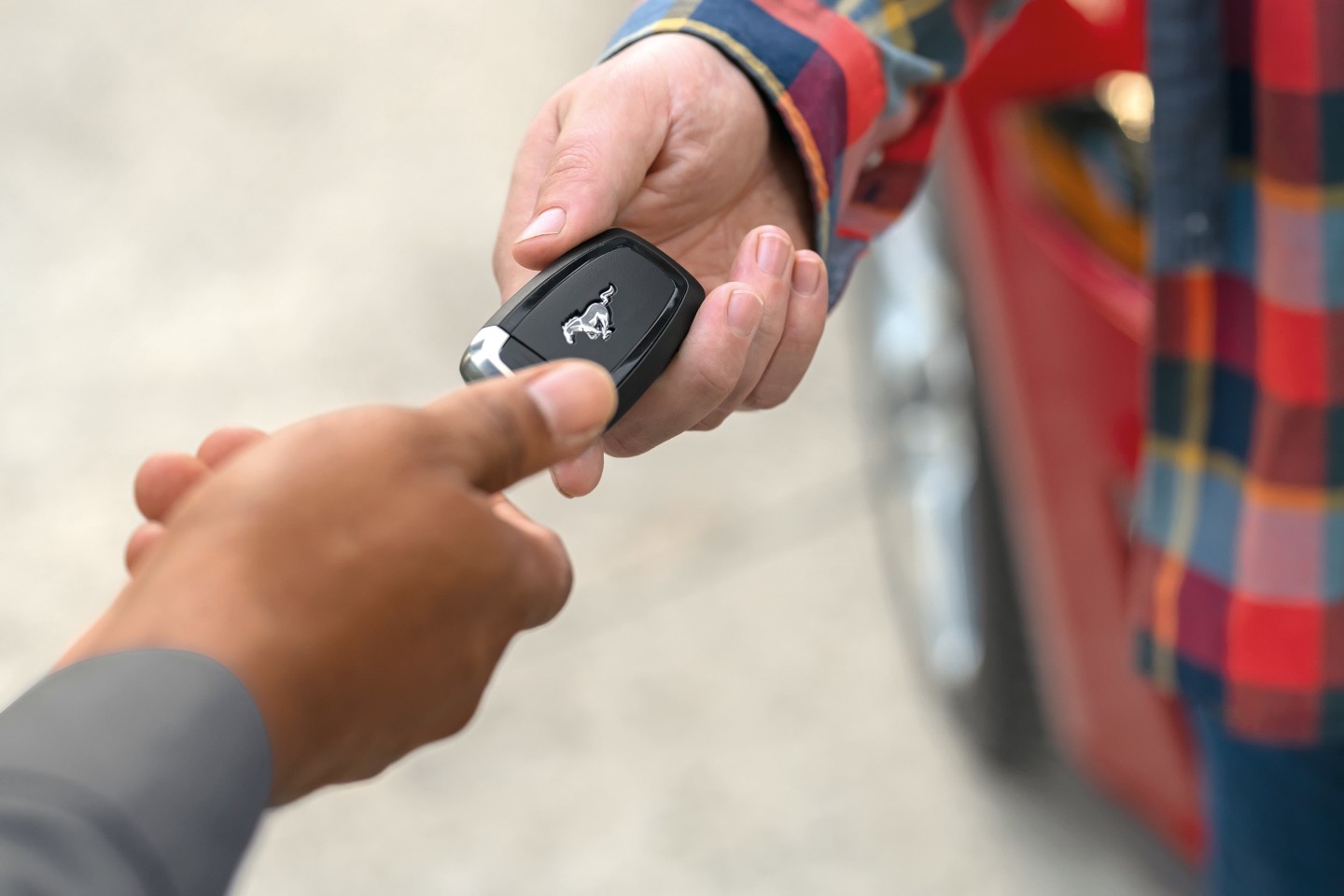 We'll Buy Your Car. Right From Your Driveway.
Our Mobile Professional Buyers are experts in valuing vehicles. Have a trade? Something you just want to sell? Awesome, give us a call and we'll meet you at your house, work or even the grocery store - wherever you want! We'll come to you and give you a competitive offer for your vehicle. We're dedicated to providing the best and most seamless experience possible. Find out how we prioritize health and safety in our community.
Car Shopping Has Never Been Easier
There's a reason our customers love us. Here's what they say.
"Krusen2U was awesome. I had an idea of what I wanted, and they brought it right to my driveway with all the paperwork ready. They let me test drive it and make sure it was what I wanted, and took my trade when they left."

– Kim Pichetti

"I was looking for a very specific car. Krusen2U found it, and it was the middle of winter, but they loaded it in an enclosed trailer and showed up in my driveway. I gave them a check, they unloaded it and loaded my trade, and away they went."

– John Donlon

"I sent them a message on which vehicle I wanted and what kind of trading. They brought me the vehicle and then took mine. We did all of the paperwork through the mail and it was quick and easy! Highly recommend Krusen2U."

– Kevin Johnson

"I upgraded Yukon's every 3 years, they found the one I wanted, and drove it up to me with all of the paperwork. They took my old one and a check. It was great."

– Bill Hilliard

"Krusen2U was awesome. I had a Terrain delivered for my wife as well as a new Sierra HD for myself. They make it so easy and quick. So much for the salesman back and forth stuff."

– Mike Jones
Where are we located?
Kruse and Krusen proudly serve Minnesota & Iowa, but with Krusen2U our services extend to 48 states! Ford, Lincoln, Chrysler, Dodge, Jeep, Ram, Chevrolet, Buick, and GMC - delivered.
Krusen Motors
2301 East Washington Street, Mount Pleasant, IA 52641
Kruse Motors
1651-61 East College Drive, Marshall, MN 56258